Meet your new favorite
putter grip.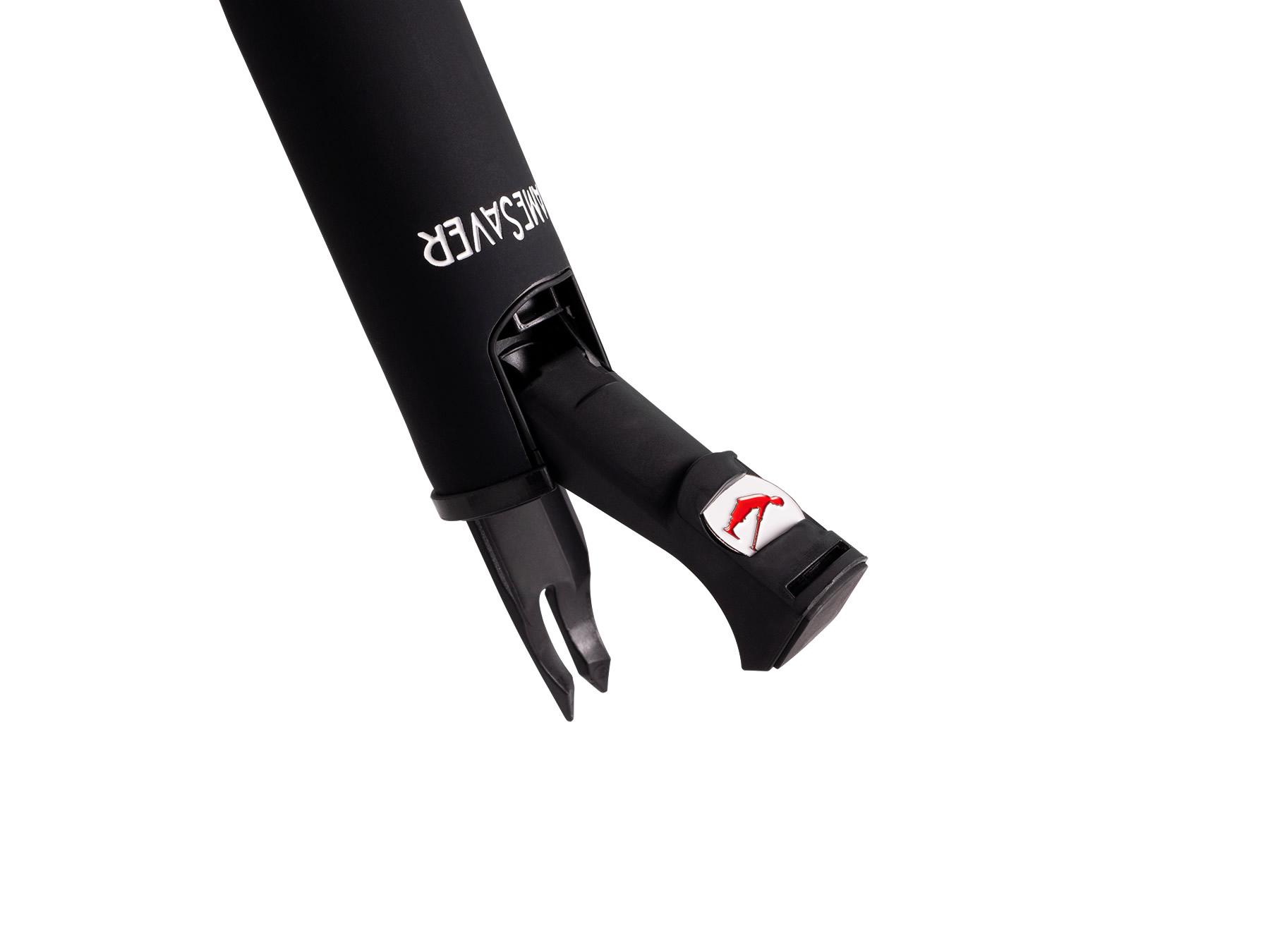 Don't be that golfer -- the one who lands a beautiful chip but doesn't fix the ball mark because it hurts to bend over.
Simply slide out the GameSaver multi-tool and lock the claw open. With the logo facing forward, place the fork just behind the mark at a 90-degree angle and push it into the green.
Bring the club forward to lift the grass, pull out the fork, and pat it down with the head of your putter.
Done.

PLACE AND RETRIEVE YOUR BALL MARKER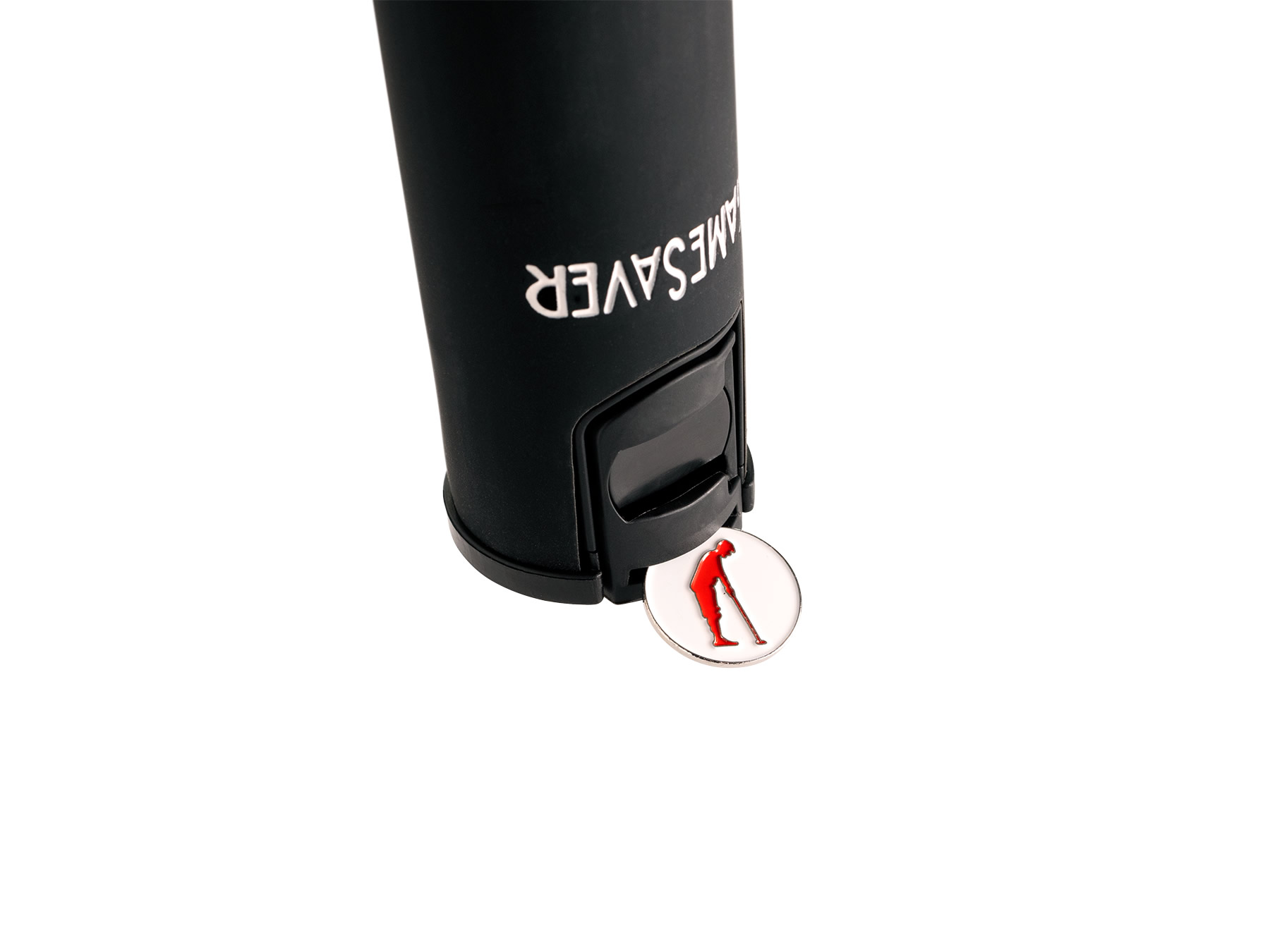 Never look for your ball marker again.
The GameSaver marker lives in the putter grip, always ready when you need it.

Slide it out, tuck it into the slot, and set it on the green.
And when it's your turn to putt, the GameSaver's magnetic cap picks the marker right back up again.
Easy.

PICK UP AND REPLACE YOUR BALL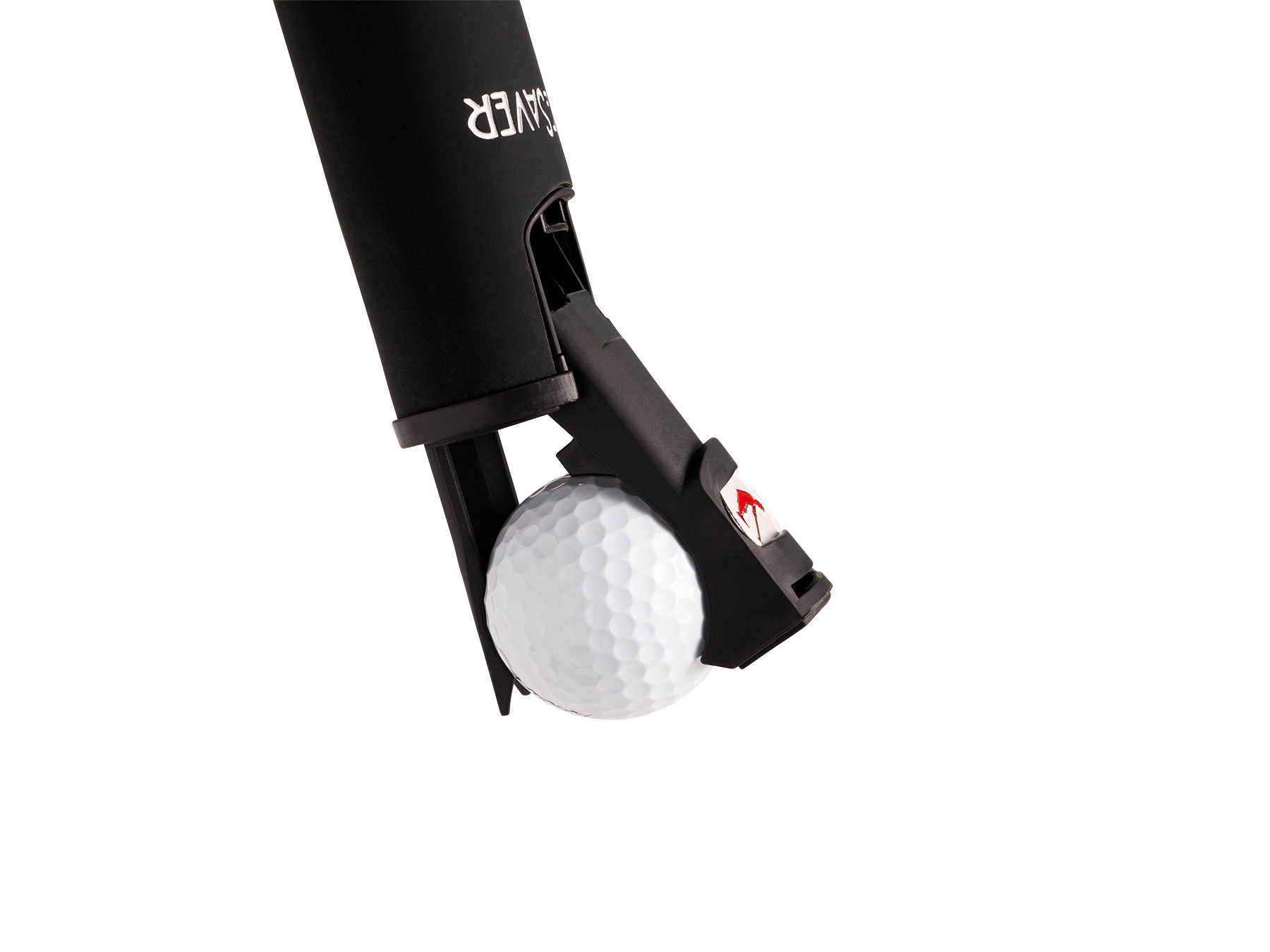 Clear it. Clean it. Set it. Sink it.
Set the GameSaver tool over your ball and the spring-loaded claw will pick it right up.
Wipe it down, and set it right back on the green. The GameSaver will release it right where you want it.
Sink the putt, and pull the ball out of the cup.
Boom.


The GameSaver's innovative tools are built into the top of the medium oversize grip, always there for you, never in your way.
The grip has a smooth texture and a flat front that's easy to square. It's firm in the hand for a precise feel, without sacrificing comfort. The extra length and contoured taper lets you find your perfect hand position. And the durable silicone construction guarantees a long playing life.